Plot:
Frank "The Irishman" Sheeran is a man with a lot on his mind. The former labor union high official and hitman, learned to kill serving in Italy during the Second World War. He now looks back on his life and the hits that defined his mob career, maintaining connections with the Bufalino crime family. In particular, the part he claims to have played in the disappearance of his life-long friend, Jimmy Hoffa, the former president of the International Brotherhood of Teamsters, who mysteriously vanished in late July 1975 at the age of 62.
Files
The.Irishman.2019.1080p.NF.WEB-DL.DDP5.1.x264-DDN.mkv
(12.01 GB)
| | | |
| --- | --- | --- |
| | The.Irishman.2019.1080p.NF.WEB-DL.DDP5.1.x264-DDN.mkv | 12.01 GB |
Description
The Irishman
DATI
Data di uscita:04 novembre 2019
Genere:Drammatico
Anno:2019
Regia:Martin Scorsese
Attori:Al Pacino, Robert De Niro, Joe Pesci, Harvey Keitel, Anna Paquin, Jesse Plemons, Stephen Graham, Bobby Cannavale, Aleksa Palladino, Jack Huston, Sebastian Maniscalco, Ray Romano, Kathrine Narducci, Paul Ben-Victor
Paese:USA
Durata:210 min
Distribuzione:Netflix
Sceneggiatura:Steven Zaillian
Fotografia:Rodrigo Prieto
Montaggio:Thelma Schoonmaker
Musiche:Seann Sara Sella
Produzione:Netflix
TRAMA
The Irishman, film diretto da Martin Scorsese, è incentrato sulla figura realmente esistita del criminale Frank Sheeran (Robert De Niro) detto "The Irishman", veterano della seconda guerra mondiale, invischiato con il mafioso Russell Bufalino (Joe Pesci). Attraverso gli occhi di Frank, nel corso dei decenni, viene raccontata la sua vita e la sua carriera mafiosa, tra cui uno dei più grandi misteri che ha ossessionato l'opinione pubblica statunitense, la scomparsa nel luglio 1975 del leggendario sindacalista Jimmy Hoffa (Al Pacino), amico dello stesso Sheeran. Un caso nel quale è inevitabilmente invischiato lo stesso Fank e che è rimasto irrisolto nel tempo. Nessuno è stato mai condannato né il corpo di Hoffa è mai stato ritrovato.
Il film offrirà un ritratto indedito dei segreti della criminalità organizzata del tempo: i suoi sistemi interni, gli imbrogli, le rivalità e i collegamenti con la politica tradizionale.
IMMAGINI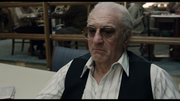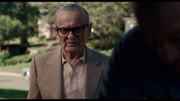 REPORT
[ Info sul file ]
Nome: The.Irishman.2019.1080p.NF.WEB-DL.DDP5.1.x264-DDN.mkv
data: Wed, 27 Nov 2019 09:35:15 +0100
Dimensione: 12,891,847,120 bytes (12294.623489 MiB)
[ Magic ]
Tipo file: data
[ Info generiche ]
Durata: 03:29:27 (12566.816 s)
Contenitore: matroska
Production date: Wed, 27 Nov 2019 09:34:51 +0100
Totale tracce: 7
Traccia n. 1: video (V_MPEG4/ISO/AVC) {und}
Traccia n. 2: audio (A_EAC3) [Ita] {ita}
Traccia n. 3: audio (A_EAC3) {eng}
Traccia n. 4: subtitle (S_TEXT/UTF8) [FORCED iTA] {ita}
Traccia n. 5: subtitle (S_TEXT/UTF8) {ita}
Traccia n. 6: subtitle (S_TEXT/UTF8) [Forced] {eng}
Traccia n. 7: subtitle (S_TEXT/UTF8) {eng}
Muxing library: libebml v1.3.9 + libmatroska v1.5.2
Writing application: mkvmerge v39.0.0 ('In The Waiting Line') 64-bit
[ Dati rilevanti ]
Risoluzione: 1920 x 1080
Larghezza: multipla di 32
Altezza: multipla di 8
DRF medio: 12.993538
Deviazione standard: 2.60137
Media pesata dev. std.: 2.426071
[ Traccia video ]
Codec ID: V_MPEG4/ISO/AVC
Risoluzione: 1920 x 1080
Frame aspect ratio: 16:9 = 1.777778
Pixel aspect ratio: 1:1 = 1
Display aspect ratio: 16:9 = 1.777778
Framerate: 24 fps
Dimensione stream: 10,676,282,633 bytes (10181.696542 MiB)
Durata: 03:29:27 (12566.583132 s)
Bitrate (bs): 6796.617678 kbps
Qf: 0.13657
[ Traccia audio nr. 1 ]
Codec ID: A_EAC3
Freq. campionamento: 48000 Hz
Canali: 6
[ Traccia audio nr. 2 ]
Codec ID: A_EAC3
Freq. campionamento: 48000 Hz
Canali: 6
[ Bitstream video ]
Tipo di bitstream: MPEG-4 Part 10
User data: x264 | core 148 r2715 7e75228 | H.264/MPEG-4 AVC codec
User data: Copyleft 2003-2016 | http://www.videolan.org/x264.html | cabac=1
User data: ref=4 | deblock=1:0:0 | analyse=0x3:0x111 | me=umh | subme=10
User data: psy=1 | psy_rd=1.00:0.00 | mixed_ref=1 | me_range=120 | chroma_me=1
User data: trellis=2 | 8x8dct=1 | cqm=0 | deadzone=21,11 | fast_pskip=1
User data: chroma_qp_offset=-2 | threads=8 | lookahead_threads=2
User data: sliced_threads=0 | nr=0 | decimate=1 | interlaced=0
User data: bluray_compat=0 | stitchable=1 | constrained_intra=0 | bframes=16
User data: b_pyramid=2 | b_adapt=2 | b_bias=0 | direct=3 | weightb=1
User data: open_gop=0 | weightp=2 | keyint=240 | keyint_min=121 | scenecut=0
User data: intra_refresh=0 | rc_lookahead=240 | rc=crf | mbtree=1 | crf=16.0
User data: qcomp=0.50 | qpmin=6 | qpmax=51 | qpstep=4 | vbv_maxrate=20000
User data: vbv_bufsize=25000 | crf_max=0.0 | nal_hrd=vbr | filler=0
User data: ip_ratio=1.40 | aq=1:0.80
User data: x264 | core 148 r2715 7e75228 | H.264/MPEG-4 AVC codec
User data: Copyleft 2003-2016 | http://www.videolan.org/x264.html | cabac=1
User data: ref=4 | deblock=1:0:0 | analyse=0x3:0x111 | me=umh | subme=10
User data: psy=1 | psy_rd=1.00:0.00 | mixed_ref=1 | me_range=120 | chroma_me=1
User data: trellis=2 | 8x8dct=1 | cqm=0 | deadzone=21,11 | fast_pskip=1
User data: chroma_qp_offset=-2 | threads=8 | lookahead_threads=2
User data: sliced_threads=0 | nr=0 | decimate=1 | interlaced=0
User data: bluray_compat=0 | stitchable=1 | constrained_intra=0 | bframes=16
User data: b_pyramid=2 | b_adapt=2 | b_bias=0 | direct=3 | weightb=1
User data: open_gop=0 | weightp=2 | keyint=240 | keyint_min=121 | scenecut=0
User data: intra_refresh=0 | rc_lookahead=240 | rc=crf | mbtree=1 | crf=20.0
User data: qcomp=0.50 | qpmin=6 | qpmax=51 | qpstep=4 | vbv_maxrate=20000
User data: vbv_bufsize=25000 | crf_max=0.0 | nal_hrd=vbr | filler=0
User data: ip_ratio=1.40 | aq=1:0.80
User data: x264 | core 148 r2715 7e75228 | H.264/MPEG-4 AVC codec
User data: Copyleft 2003-2016 | http://www.videolan.org/x264.html | cabac=1
User data: ref=4 | deblock=1:0:0 | analyse=0x3:0x111 | me=umh | subme=10
User data: psy=1 | psy_rd=1.00:0.00 | mixed_ref=1 | me_range=120 | chroma_me=1
User data: trellis=2 | 8x8dct=1 | cqm=0 | deadzone=21,11 | fast_pskip=1
User data: chroma_qp_offset=-2 | threads=8 | lookahead_threads=2
User data: sliced_threads=0 | nr=0 | decimate=1 | interlaced=0
User data: bluray_compat=0 | stitchable=1 | constrained_intra=0 | bframes=16
User data: b_pyramid=2 | b_adapt=2 | b_bias=0 | direct=3 | weightb=1
User data: open_gop=0 | weightp=2 | keyint=240 | keyint_min=121 | scenecut=0
User data: intra_refresh=0 | rc_lookahead=240 | rc=crf | mbtree=1 | crf=24.0
User data: qcomp=0.50 | qpmin=6 | qpmax=51 | qpstep=4 | vbv_maxrate=20000
User data: vbv_bufsize=25000 | crf_max=0.0 | nal_hrd=vbr | filler=0
User data: ip_ratio=1.40 | aq=1:0.80
User data: x264 | core 148 r2715 7e75228 | H.264/MPEG-4 AVC codec
User data: Copyleft 2003-2016 | http://www.videolan.org/x264.html | cabac=1
User data: ref=4 | deblock=1:0:0 | analyse=0x3:0x111 | me=umh | subme=10
User data: psy=1 | psy_rd=1.00:0.00 | mixed_ref=1 | me_range=120 | chroma_me=1
User data: trellis=2 | 8x8dct=1 | cqm=0 | deadzone=21,11 | fast_pskip=1
User data: chroma_qp_offset=-2 | threads=6 | lookahead_threads=1
User data: sliced_threads=0 | nr=0 | decimate=1 | interlaced=0
User data: bluray_compat=0 | stitchable=1 | constrained_intra=0 | bframes=16
User data: b_pyramid=2 | b_adapt=2 | b_bias=0 | direct=3 | weightb=1
User data: open_gop=0 | weightp=2 | keyint=240 | keyint_min=121 | scenecut=0
User data: intra_refresh=0 | rc_lookahead=240 | rc=crf | mbtree=1 | crf=20.0
User data: qcomp=0.50 | qpmin=6 | qpmax=51 | qpstep=4 | vbv_maxrate=20000
User data: vbv_bufsize=25000 | crf_max=0.0 | nal_hrd=vbr | filler=0
User data: ip_ratio=1.40 | aq=1:0.80
User data: x264 | core 148 r2715 7e75228 | H.264/MPEG-4 AVC codec
User data: Copyleft 2003-2016 | http://www.videolan.org/x264.html | cabac=1
User data: ref=4 | deblock=1:0:0 | analyse=0x3:0x111 | me=umh | subme=10
User data: psy=1 | psy_rd=1.00:0.00 | mixed_ref=1 | me_range=120 | chroma_me=1
User data: trellis=2 | 8x8dct=1 | cqm=0 | deadzone=21,11 | fast_pskip=1
User data: chroma_qp_offset=-2 | threads=6 | lookahead_threads=1
User data: sliced_threads=0 | nr=0 | decimate=1 | interlaced=0
User data: bluray_compat=0 | stitchable=1 | constrained_intra=0 | bframes=16
User data: b_pyramid=2 | b_adapt=2 | b_bias=0 | direct=3 | weightb=1
User data: open_gop=0 | weightp=2 | keyint=240 | keyint_min=121 | scenecut=0
User data: intra_refresh=0 | rc_lookahead=240 | rc=crf | mbtree=1 | crf=16.0
User data: qcomp=0.50 | qpmin=6 | qpmax=51 | qpstep=4 | vbv_maxrate=20000
User data: vbv_bufsize=25000 | crf_max=0.0 | nal_hrd=vbr | filler=0
User data: ip_ratio=1.40 | aq=1:0.80
User data: x264 | core 148 r2715 7e75228 | H.264/MPEG-4 AVC codec
User data: Copyleft 2003-2016 | http://www.videolan.org/x264.html | cabac=1
User data: ref=4 | deblock=1:0:0 | analyse=0x3:0x111 | me=umh | subme=10
User data: psy=1 | psy_rd=1.00:0.00 | mixed_ref=1 | me_range=120 | chroma_me=1
User data: trellis=2 | 8x8dct=1 | cqm=0 | deadzone=21,11 | fast_pskip=1
User data: chroma_qp_offset=-2 | threads=6 | lookahead_threads=1
User data: sliced_threads=0 | nr=0 | decimate=1 | interlaced=0
User data: bluray_compat=0 | stitchable=1 | constrained_intra=0 | bframes=16
User data: b_pyramid=2 | b_adapt=2 | b_bias=0 | direct=3 | weightb=1
User data: open_gop=0 | weightp=2 | keyint=240 | keyint_min=121 | scenecut=0
User data: intra_refresh=0 | rc_lookahead=240 | rc=crf | mbtree=1 | crf=24.0
User data: qcomp=0.50 | qpmin=6 | qpmax=51 | qpstep=4 | vbv_maxrate=20000
User data: vbv_bufsize=25000 | crf_max=0.0 | nal_hrd=vbr | filler=0
User data: ip_ratio=1.40 | aq=1:0.80
User data: x264 | core 148 r2715 7e75228 | H.264/MPEG-4 AVC codec
User data: Copyleft 2003-2016 | http://www.videolan.org/x264.html | cabac=1
User data: ref=4 | deblock=1:0:0 | analyse=0x3:0x111 | me=umh | subme=10
User data: psy=1 | psy_rd=1.00:0.00 | mixed_ref=1 | me_range=120 | chroma_me=1
User data: trellis=2 | 8x8dct=1 | cqm=0 | deadzone=21,11 | fast_pskip=1
User data: chroma_qp_offset=-2 | threads=8 | lookahead_threads=2
User data: sliced_threads=0 | nr=0 | decimate=1 | interlaced=0
User data: bluray_compat=0 | stitchable=1 | constrained_intra=0 | bframes=16
User data: b_pyramid=2 | b_adapt=2 | b_bias=0 | direct=3 | weightb=1
User data: open_gop=0 | weightp=2 | keyint=240 | keyint_min=121 | scenecut=0
User data: intra_refresh=0 | rc_lookahead=240 | rc=crf | mbtree=1 | crf=36.0
User data: qcomp=0.50 | qpmin=6 | qpmax=51 | qpstep=4 | vbv_maxrate=20000
User data: vbv_bufsize=25000 | crf_max=0.0 | nal_hrd=vbr | filler=0
User data: ip_ratio=1.40 | aq=1:0.80
User data: x264 | core 148 r2715 7e75228 | H.264/MPEG-4 AVC codec
User data: Copyleft 2003-2016 | http://www.videolan.org/x264.html | cabac=1
User data: ref=4 | deblock=1:0:0 | analyse=0x3:0x111 | me=umh | subme=10
User data: psy=1 | psy_rd=1.00:0.00 | mixed_ref=1 | me_range=120 | chroma_me=1
User data: trellis=2 | 8x8dct=1 | cqm=0 | deadzone=21,11 | fast_pskip=1
User data: chroma_qp_offset=-2 | threads=8 | lookahead_threads=2
User data: sliced_threads=0 | nr=0 | decimate=1 | interlaced=0
User data: bluray_compat=0 | stitchable=1 | constrained_intra=0 | bframes=16
User data: b_pyramid=2 | b_adapt=2 | b_bias=0 | direct=3 | weightb=1
User data: open_gop=0 | weightp=2 | keyint=240 | keyint_min=121 | scenecut=0
User data: intra_refresh=0 | rc_lookahead=240 | rc=crf | mbtree=1 | crf=18.0
User data: qcomp=0.50 | qpmin=6 | qpmax=51 | qpstep=4 | vbv_maxrate=20000
User data: vbv_bufsize=25000 | crf_max=0.0 | nal_hrd=vbr | filler=0
User data: ip_ratio=1.40 | aq=1:0.80
SPS id: 0
Profile: [email protected]
Num ref frames: 4
Aspect ratio: Square pixels
Chroma format: YUV 4:2:0
PPS id: 0 (SPS: 0)
Tipo di codifica entropica: CABAC
Weighted prediction: P slices - explicit weighted prediction
Weighted bipred idc: B slices - implicit weighted prediction
8x8dct: Sì
Totale frames: 301,598
Drop/delay frames: 0
Frames corrotti: 0
P-slices: 42043 ( 13.940 %) ###
B-slices: 256715 ( 85.118 %) #################
I-slices: 2840 ( 0.942 %)
SP-slices: 0 ( 0.000 %)
SI-slices: 0 ( 0.000 %)
[ Analisi DRF ]
DRF nedio: 12.993538
deviazione standard: 2.60137
max DRF: 31
DRF<6: 0 ( 0.000 %)
DRF=6: 5851 ( 1.940 %)
DRF=7: 2813 ( 0.933 %)
DRF=8: 13415 ( 4.448 %) #
DRF=9: 5178 ( 1.717 %)
DRF=10: 9038 ( 2.997 %) #
DRF=11: 69945 ( 23.191 %) #####
DRF=12: 26952 ( 8.936 %) ##
DRF=13: 9553 ( 3.167 %) #
DRF=14: 3356 ( 1.113 %)
DRF=15: 148618 ( 49.277 %) ##########
DRF=16: 1741 ( 0.577 %)
DRF=17: 832 ( 0.276 %)
DRF=18: 380 ( 0.126 %)
DRF=19: 3562 ( 1.181 %)
DRF=20: 6 ( 0.002 %)
DRF=21: 106 ( 0.035 %)
DRF=22: 5 ( 0.002 %)
DRF=23: 0 ( 0.000 %)
DRF=24: 0 ( 0.000 %)
DRF=25: 13 ( 0.004 %)
DRF=26: 1 ( 0.000 %)
DRF=27: 0 ( 0.000 %)
DRF=28: 0 ( 0.000 %)
DRF=29: 42 ( 0.014 %)
DRF=30: 0 ( 0.000 %)
DRF=31: 191 ( 0.063 %)
DRF>31: 0 ( 0.000 %)
P-slices DRF medio: 10.787908
P-slices deviazione std.: 2.701402
P-slices max DRF: 31
B-slices DRF medio: 13.383059
B-slices deviazione std.: 2.380285
B-slices max DRF: 31
I-slices DRF medio: 10.435563
I-slices deviazione std.: 2.488863
I-slices max DRF: 21
[ Conformità al profilo ]
Profilo selezionato: MTK PAL 6000
Risoluzione: 1920 x 1080 > 720 x 576
Framerate: 24 <> 25
Buffer underflow: 00:00:31 (frame 740)
Buffer underflow: 00:00:32 (frame 764)
Buffer underflow: 00:00:33 (frame 787)
Buffer underflow: 00:00:34 (frame 810)
Buffer underflow: 00:00:35 (frame 833)
Buffer underflow: 00:00:36 (frame 858)
Buffer underflow: 00:00:46 (frame 1107)
Buffer underflow: 00:02:09 (frame 3085)
Buffer underflow: 00:02:09 (frame 3097)
Buffer underflow: 00:02:09 (frame 3102)
Buffer underflow: 00:02:09 (frame 3107)
Buffer underflow: 00:02:10 (frame 3111)
Buffer underflow: 00:02:10 (frame 3113)
Buffer underflow: 00:02:10 (frame 3124)
Buffer underflow: 00:02:18 (frame 3314)
Buffer underflow: 00:02:18 (frame 3321)
Buffer underflow: 00:02:22 (frame 3399)
Buffer underflow: 00:02:22 (frame 3404)
Buffer underflow: 00:02:22 (frame 3410)
Buffer underflow: 00:02:22 (frame 3416)
Errore: Troppe violazioni
CREDITI DDN
Related Torrents
| TORRENT NAME | SIZE | FILES | AGE | SEED | LEECH |
| --- | --- | --- | --- | --- | --- |
| | 13.2 GB | 29 | 6 months ago | 1 | 15 |
| | 6.9 GB | 9 | 7 months ago | 52 | 13 |
| | 6.1 GB | 1 | 7 months ago | 2 | 7 |
| | 6.19 GB | 3 | 7 months ago | 3 | 12 |
| | 4.62 GB | 3 | 7 months ago | 114 | 26 |
Tracker name
udp://tracker.coppersurfer.tk:6969/announce
udp://zephir.monocul.us:6969/announce
udp://tracker.torrent.eu.org:451/announce
http://torrent.nwps.ws:80/announce
http://tracker.ipv6tracker.ru:80/announce
udp://tracker.iamhansen.xyz:2000/announce
https://opentracker.xyz:443/announce
udp://tracker.birkenwald.de:6969/announce
udp://torrentclub.tech:6969/announce
udp://tracker.filepit.to:6969/announce
Torrent hash:
400DFB4A9222B4779005C3D92CFF0B15C7CFBDB6