Plot:
In a room with no windows on the eastern coast of Africa, a Scotsman, James More, is held captive by jihadist fighters. Thousands of miles away in the Greenland Sea, Danielle Flinders prepares to dive in a submersible to the ocean floor. In their confines they are drawn back to the Christmas of the previous year, where a chance encounter on a beach in France led to an intense and enduring romance.
Files
Submergence.2017.iTA-ENG.Bluray.1080p.x264-CYBER.mkv
(10.99 GB)
| | | |
| --- | --- | --- |
| | Submergence.2017.iTA-ENG.Bluray.1080p.x264-CYBER.mkv | 10.99 GB |
Description
Submergence
DATI
Data di uscita: 22 agosto 2019
Genere: Drammatico, Sentimentale, Azione
Anno: 2017
Regia: Wim Wenders
Attori: James McAvoy, Alicia Vikander, Alexander Siddig, Celyn Jones, Reda Kateb, Mohamed Hakeemshady, Jannik Schümann, Harvey Friedman, Jean-Pierre Lorit
Paese: Germania, Francia, Spagna, USA
Durata: 112 min
Distribuzione: Movies Inspired
TRAMA
Submergence, film diretto Wim Wenders, è la storia di James (James McAvoy), un biomatematico che, poco prima di partire per un lavoro in Somalia, conosce Danielle Flinders (Alicia Vikander), un'ingegnere impegnata in un progetto nel Mar Glaciale Artico. James si innamora perdutamente di lei, ma parte lo stesso per l'Africa. Una volta arrivato, l'uomo viene rapito dai jihadisti e non riesce più a mettersi in contatto con la sua amata Danielle. L'intenso e sensuale amore che lega i due giovani rappresenta, nonostante la distanza, l'unica strada per resistere alle dure prove che la vita sottopone alla coppia.
IMMAGINI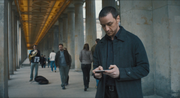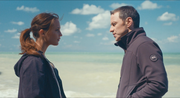 REPORT
[ Info sul file ]
Nome: Submergence.2017.iTA-ENG.Bluray.1080p.x264-CYBER.mkv
dаta: Fri, 08 Nov 2019 17:55:42 +0100
Dimensione: 11,797,810,211 bytes (11251.268588 MiB)
[ Magic ]
Tipo file: data
[ Info generiche ]
Durata: 01:51:36 (6695.904 s)
Contenitore: matroska
Production date: Fri, 08 Nov 2019 17:52:55 +0100
Totale tracce: 7
Traccia n. 1: video (V_MPEG4/ISO/AVC) {eng}
Traccia n. 2: audio (A_DTS) {ita}
Traccia n. 3: audio (A_AC3) {ita}
Traccia n. 4: audio (A_DTS) {eng}
Traccia n. 5: subtitle (S_TEXT/UTF8) [FORCED] {ita}
Traccia n. 6: subtitle (S_TEXT/UTF8) [REGOLARI] {ita}
Traccia n. 7: subtitle (S_TEXT/UTF8) [NON UDENTI] {eng}
Muxing library: libebml v1.3.7 + libmatroska v1.5.0
Writing application: mkvmerge v33.1.0 ('Primrose') 64-bit
[ Dati rilevanti ]
Risoluzione: 1920 x 1040
Larghezza: multipla di 32
Altezza: multipla di 16
DRF medio: 22.60169
Deviazione standard: 4.081613
Media pesata dev. std.: 3.973646
[ x264 log ]
frame I: 2578 ( 1.604 %)
frame B: 107996 ( 67.204 %) #############
frame P: 50125 ( 31.192 %) ######
frame I avg QP: 16.94
frame B avg QP: 20.94
frame P avg QP: 19.19
Avg QP: 20.329973
[ Traccia video ]
Codec ID: V_MPEG4/ISO/AVC
Risoluzione: 1920 x 1040
Frame aspect ratio: 24:13 = 1.846154 (~1.85:1)
Pixel aspect ratio: 1:1 = 1
Display aspect ratio: 24:13 = 1.846154 (~1.85:1)
Framerate: 24 fps
Dimensione stream: 8,733,012,484 bytes (8328.449711 MiB)
Durata: 01:51:36 (6695.79156 s)
Bitrate (bs): 10434.031473 kbps
Qf: 0.217724
[ Traccia audio nr. 1 ]
Codec ID: A_DTS
Freq. campionamento: 48000 Hz
Canali: 6
Dimensione campioni: 16-bit
Dimensione stream: 1,263,014,892 bytes (1204.504864 MiB)
Tipo di bitstream (bs): DTS
Frames (bs): 627,741
Durata: 01:51:36 (6695.904 s)
Chunk-aligned (bs): Sì
Bitrate (bs): 1536 kbps CBR
Freq. campionamento (bs): 48000 Hz
Modo (bs): C + L + R+ SL+SR
[ Traccia audio nr. 2 ]
Codec ID: A_AC3
Freq. campionamento: 48000 Hz
Canali: 6
Dimensione stream: 535,672,320 bytes (510.856934 MiB)
Tipo di bitstream (bs): AC3
Frames (bs): 209,247
Durata: 01:51:36 (6695.904 s)
Chunk-aligned (bs): Sì
Bitrate (bs): 640 kbps CBR
Freq. campionamento (bs): 48000 Hz
Modo (bs): 3 front, 2 rear, 1 LFE
[ Traccia audio nr. 3 ]
Codec ID: A_DTS
Freq. campionamento: 48000 Hz
Canali: 6
Dimensione campioni: 24-bit
Dimensione stream: 1,263,006,932 bytes (1204.497272 MiB)
Tipo di bitstream (bs): DTS
Frames (bs): 627,737
Durata: 01:51:36 (6695.861333 s)
Chunk-aligned (bs): Sì
Bitrate (bs): 1536 kbps CBR
Freq. campionamento (bs): 48000 Hz
Modo (bs): C + L + R+ SL+SR
Final skip (bs): 88 bytes
[ Bitstream video ]
Tipo di bitstream: MPEG-4 Part 10
User dаta: x264 | core 157 r2969 d4099dd | H.264/MPEG-4 AVC codec | Copyleft
User dаta: 2003-2019 | * | C | Y | B | E | R | * | R | O | C | K | S | * | |
User dаta: options: | cabac=1 | ref=4 | deblock=1:-2:-2 | analyse=0x3:0x133
User dаta: me=hex | subme=7 | psy=1 | psy_rd=1.00:0.00 | mixed_ref=1
User dаta: me_range=16 | chroma_me=1 | trellis=1 | 8x8dct=1 | cqm=0
User dаta: deadzone=21,11 | fast_pskip=1 | chroma_qp_offset=-2 | threads=12
User dаta: lookahead_threads=2 | sliced_threads=0 | nr=0 | decimate=1
User dаta: interlaced=0 | bluray_compat=0 | constrained_intra=0 | bframes=3
User dаta: b_pyramid=2 | b_adapt=1 | b_bias=0 | direct=1 | weightb=1
User dаta: open_gop=0 | weightp=2 | keyint=240 | keyint_min=24 | scenecut=40
User dаta: intra_refresh=0 | rc_lookahead=50 | rc=2pass | mbtree=1
User dаta: bitrate=10438 | ratetol=1.0 | qcomp=0.60 | qpmin=0 | qpmax=69
User dаta: qpstep=4 | cplxblur=20.0 | qblur=0.5 | vbv_maxrate=50000
User dаta: vbv_bufsize=62500 | nal_hrd=none | filler=0 | ip_ratio=1.40
User dаta: aq=1:1.00
SPS id: 0
Profile: [email protected]
Num ref frames: 4
Aspect ratio: Square pixels
Chroma format: YUV 4:2:0
PPS id: 0 (SPS: 0)
Tipo di codifica entropica: CABAC
Weighted prediction: P slices - explicit weighted prediction
Weighted bipred idc: B slices - implicit weighted prediction
8x8dct: Sì
Totale frames: 160,699
Drop/delay frames: 0
Frames corrotti: 0
P-slices: 50125 ( 31.192 %) ######
B-slices: 107996 ( 67.204 %) #############
I-slices: 2578 ( 1.604 %)
SP-slices: 0 ( 0.000 %)
SI-slices: 0 ( 0.000 %)
[ Analisi DRF ]
DRF nedio: 22.60169
deviazione standard: 4.081613
max DRF: 32
DRF=1: 1 ( 0.001 %)
DRF=2: 17 ( 0.011 %)
DRF=3: 32 ( 0.020 %)
DRF=4: 44 ( 0.027 %)
DRF=5: 99 ( 0.062 %)
DRF=6: 121 ( 0.075 %)
DRF=7: 605 ( 0.376 %)
DRF=8: 1037 ( 0.645 %)
DRF=9: 1385 ( 0.862 %)
DRF=10: 391 ( 0.243 %)
DRF=11: 193 ( 0.120 %)
DRF=12: 217 ( 0.135 %)
DRF=13: 325 ( 0.202 %)
DRF=14: 594 ( 0.370 %)
DRF=15: 1181 ( 0.735 %)
DRF=16: 2503 ( 1.558 %)
DRF=17: 4611 ( 2.869 %) #
DRF=18: 7379 ( 4.592 %) #
DRF=19: 11414 ( 7.103 %) #
DRF=20: 12748 ( 7.933 %) ##
DRF=21: 12692 ( 7.898 %) ##
DRF=22: 14928 ( 9.289 %) ##
DRF=23: 15025 ( 9.350 %) ##
DRF=24: 13615 ( 8.472 %) ##
DRF=25: 15428 ( 9.601 %) ##
DRF=26: 15998 ( 9.955 %) ##
DRF=27: 15446 ( 9.612 %) ##
DRF=28: 10194 ( 6.344 %) #
DRF=29: 1913 ( 1.190 %)
DRF=30: 365 ( 0.227 %)
DRF=31: 183 ( 0.114 %)
DRF=32: 2 ( 0.001 %)
DRF>32: 0 ( 0.000 %)
P-slices DRF medio: 21.460329
P-slices deviazione std.: 3.956861
P-slices max DRF: 31
B-slices DRF medio: 23.217267
B-slices deviazione std.: 3.974846
B-slices max DRF: 32
I-slices DRF medio: 19.006206
I-slices deviazione std.: 4.249762
I-slices max DRF: 30
[ Conformità al profilo ]
Profilo selezionato: MTK PAL 6000
Risoluzione: 1920 x 1040 > 720 x 576
Framerate: 24 <> 25
Buffer underflow: 00:01:10 (frame 1679)
Buffer underflow: 00:01:11 (frame 1709)
Buffer underflow: 00:01:12 (frame 1738)
Buffer underflow: 00:01:14 (frame 1770)
Buffer underflow: 00:01:15 (frame 1795)
Buffer underflow: 00:01:16 (frame 1823)
Buffer underflow: 00:01:17 (frame 1846)
Buffer underflow: 00:01:18 (frame 1866)
Buffer underflow: 00:01:19 (frame 1886)
Buffer underflow: 00:01:20 (frame 1914)
Buffer underflow: 00:01:21 (frame 1937)
Buffer underflow: 00:01:21 (frame 1956)
Buffer underflow: 00:01:22 (frame 1970)
Buffer underflow: 00:01:23 (frame 1986)
Buffer underflow: 00:01:24 (frame 2010)
Buffer underflow: 00:01:25 (frame 2042)
Buffer underflow: 00:03:02 (frame 4373)
Buffer underflow: 00:03:04 (frame 4406)
Buffer underflow: 00:03:04 (frame 4421)
Buffer underflow: 00:03:05 (frame 4439)
Errore: Troppe violazioni
[ Edition entry ]
UID: 6283861050644839486
Nascosto: No
Selezionato di default: No
Playlist: No
Capitoli:
00:00:00,000-00:06:30,083: Chapter 1 {eng}
00:06:30,083-00:13:56,792: Chapter 2 {eng}
00:13:56,792-00:19:15,208: Chapter 3 {eng}
00:19:15,208-00:26:32,292: Chapter 4 {eng}
00:26:32,292-00:34:03,208: Chapter 5 {eng}
00:34:03,208-00:43:14,750: Chapter 6 {eng}
00:43:14,750-00:48:35,167: Chapter 7 {eng}
00:48:35,167-00:54:43,625: Chapter 8 {eng}
00:54:43,625-01:01:40,000: Chapter 9 {eng}
01:01:40,000-01:08:25,417: Chapter 10 {eng}
01:08:25,417-01:15:05,375: Chapter 11 {eng}
01:15:05,375-01:21:54,542: Chapter 12 {eng}
01:21:54,542-01:29:34,292: Chapter 13 {eng}
01:29:34,292-01:37:09,625: Chapter 14 {eng}
01:37:09,625-01:45:57,208: Chapter 15 {eng}
01:45:57,208-01:51:35,904: Chapter 16 {eng}
CREDITI CYBER
Related Torrents
| TORRENT NAME | SIZE | FILES | AGE | SEED | LEECH |
| --- | --- | --- | --- | --- | --- |
| | 1.48 GB | 1 | 6 months ago | 3 | 1 |
| | 10.3 GB | 3 | 6 months ago | 1 | 3 |
| | 1.7 GB | 1 | 6 months ago | 0 | 0 |
| | 2.7 GB | 8 | 6 months ago | 35 | 7 |
Tracker name
udp://tracker.coppersurfer.tk:6969/announce
udp://zephir.monocul.us:6969/announce
udp://tracker.torrent.eu.org:451/announce
http://torrent.nwps.ws:80/announce
http://tracker.ipv6tracker.ru:80/announce
udp://tracker.iamhansen.xyz:2000/announce
https://opentracker.xyz:443/announce
udp://tracker.birkenwald.de:6969/announce
udp://torrentclub.tech:6969/announce
udp://tracker.filepit.to:6969/announce
Torrent hash:
79B70228A0CE7CCA42F611F0F603C30890383691